Contact at the Cabin Presents
The 4th Annual Washington Scablands Flood tour featuring…
Randall Carlson
May 15-20 2023
Soap Lake, Washington Scroll down for Details
All inclusive (food, transport, lodging, tour fees, park entrance fees, included – ALCOHOL NOT INCLUDED)
Pricing
All pricing Includes Taxes and Fees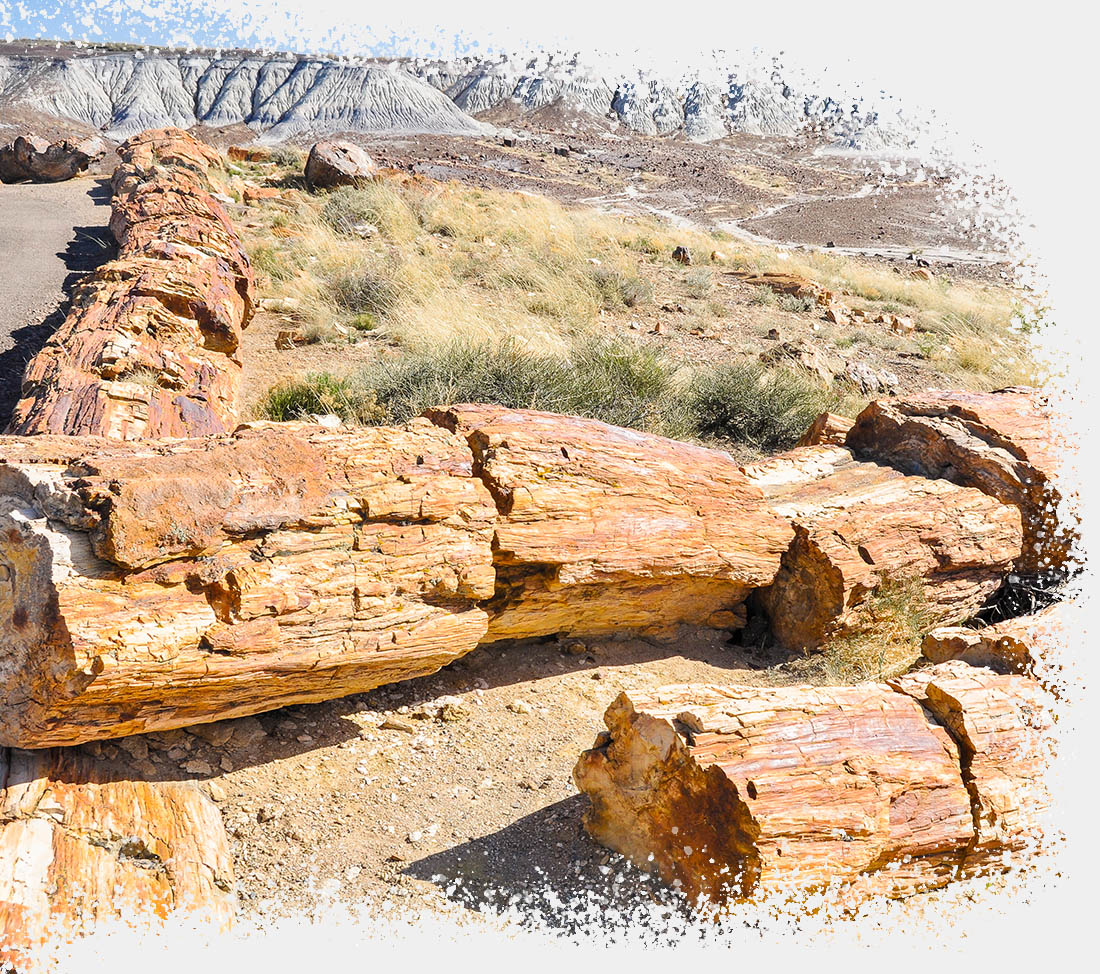 For the past four years, Grimerica has hosted what has come to be known as Contact at the Cabin, or CaC.
---
It's a meeting of guests/podcasters/fans mingling ideas and strategies about controversial topics and ancient fables over the course of a long weekend. The Brothers of The Serpent have since joined this tradition. This year we descend on the Scablands of Washington state for 5 nights and 6 days to explore the Dry Falls and surrounding areas with Randall Carlson and friends from our basecamp set up at Soap Lake Spa and Resort. With only 25 spots available this trip is not to be missed.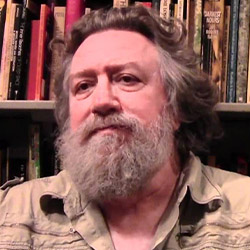 Randall Carlson
Renegade Scholar
---
Randall Carlson is an American house builder and designer, and a geological and anthropological theorist. Raised in Freemasonry since 1979, beginning his studies in 1969. He is a proponent of the Younger Dryas impact hypothesis and has theorized about the extinction of historical advanced human civilizations. Carlson founded Kosmographia, which focuses on a range of controversial theories and has a website and Facebook page. Carlson's theories have not been peer-reviewed or published in any scientific journals. He has often appeared on the Joe Rogan Experience podcast, sometimes accompanying Graham Hancock, who promotes similar ideas.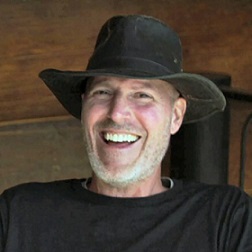 Bradley Young
Expedition Coordinator
---
Bradley Young's winding road merged with Randall Carlson's in the summer of '97, as they appeared on his short-run radio program "Aware State Update." A year later, they made their first cross-country trip to observe the Ice Age Floods-ravaged Pacific Northwest, and specifically Washington's Channeled Scablands. They drove to monthly Sacred Geometry classes together, while continuing to make regular road trips and research expeditions across the continent to decipher the language of the landscapes and explore the works of prior cultures of America who expressed a keen interest in the motions of the sky. Along the way he became a highly-competent residential electrician, cartophile and navigator, landscape photographer, video producer and editor, and licensed drone pilot. He has on online presence as "GeoCosmicREX" which plays on the homonym "wrecks" and acronym for Research Expeditions. Having teamed-up for twenty-five years, forty excursions, and more than 100,000 miles, he and RC continue to work closely to this day, with Bradley recently being named "Executive Director" for Randall Carlson, LLC. He currently appears on, edits, and publishes Kosmographia – the Randall Carlson Podcast, and is the lead coordinator for their geo-tourism adventures into the geological and archaeological wonders of the American West.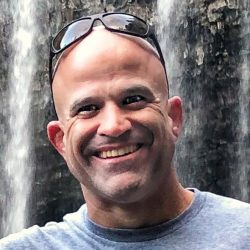 Brandon Powell
Wim Hof Method Istructor
---
Brandon is a professional Brazilian Jiu Jitsu, Self Defense, and Functional Fitness coach. He owns and operates a dojo in Charlotte, NC. Brandon became certified in the Wim Hof Method with the first group of U.S. instructors learning directly from Wim. "The Wim Hof Method had a tremendous impact on my life. The empowering results helped me realize that so many people can benefit from this practice. I took advantage of the opportunity presented by Wim and the Innerfire team to become an instructor. Its an honor to help Wim teach his method and message of health, happiness, strength, and love!" Brandon teaches seminars and classes on the Wim Hof Method at his dojo and abroad.
Soap Lake base: Monday arrival to Saturday departure
---
Day 1:
Arrivals throughout the day, up to 6pm dinner Mon) Opening overview presentation by RC, welcome party on the beach with fire, drumming
Day 2:
Billy Clapp Lake (Tue) Route 28 thru Crab Creek Coulee. Odessa Kolks. Sprague Lake bathroom break at I-90 rest stop. Bowl and Pitcher at Riverside State Park, Spokane. South to Steptoe Butte.
Day 3:
Up Moses Coulee to Route 2. (Wed) West thru Waterville and down Corbaley Canyon. North along Columbia River to Beebe Bridge Park. Up McNeil Canyon Road into Boulder Park. Withrow Moraine and fields of erratics. Down Ridgeport Hill Road to Rt 17 and Fort Okanogan State Park. Great Terrace, Omak Plateau, and Okanogan River Valley??? . (Rt 17 back to Soap Lake) .
Day 4:
Wallula Gap hike to overlook at radio towers. (Thu) Two Sisters on Lake Wallula. Touchet Beds and/or Burlingame Gulch. Up Touchet River Canyon?
Day 5:
Sun Lakes State Park – Deep Lake Cliff jumping.(Fri)Dry Falls Visitor Center and overlook. Steamboat Rock hike to top.
Day 6:
Depart to airport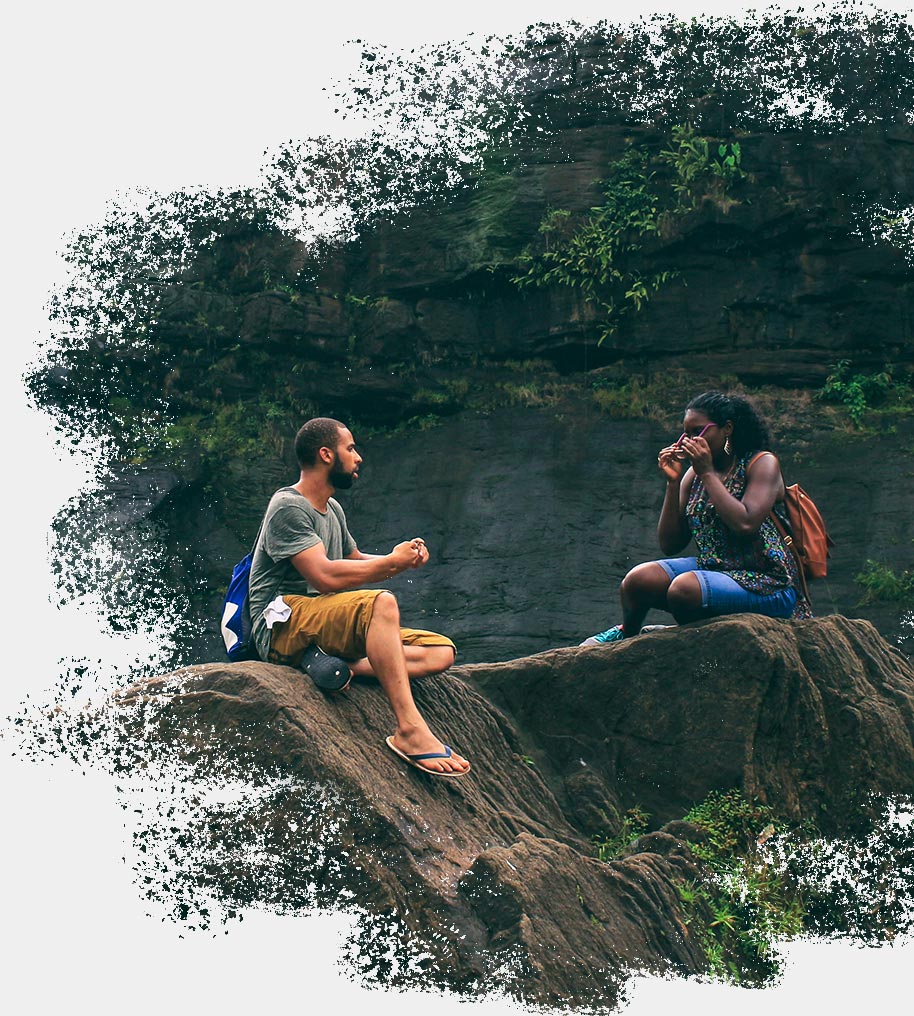 Dry Falls - 15 Miles Away
---
Dry Falls , located at the south end of Banks Lake, is one of the geological wonders of the world. It is thought that the mighty Columbia River once formed a giant cataract two and a half times higher and five times wider than Niagara Falls. Geologists believe the glacial flood waters of half of North America thundered through this historic river bed, making it the mightiest waterfall of all time, four hundred feet high and three and one half miles wide.
Steamboat Rock - 45 Miles Away
---
Winding around Banks Lake on the drive to Grand Coulee Dam, on the left lies Steamboat Rock, 800 feet high and 2 1/2 miles long, standing in the old channel (the dry coulee) of the Columbia River. Its layers of basalt look like the decks of a huge steamboat. Geologists think that thousands of years ago, when the river ran through what is now called the Grand Coulee, Steamboat Rock stood between two tremendous waterfalls, each of them 800 feet high and 2 miles wide. There is a State Park at the Rock which offers full facilities.
Whats Included?
---
This year at our Contact at The Cabin 2022 event we will be offering all meals through Soap Lake Resort. Two options for lunch and dinner are provided each day as well as breakfast and coffee/beverages.  Transportation for all tours is provided. All park entrance fees included (if required). Each attendee will be sent home with a small gift package to commemorate the event as a token of our appreciation.
Accommodations
---
Soap Lake Natural Spa & Resort https://soaplakeresort.comis dedicated to preserving and sharing the natural healing power of Soap Lake with our guests. Dating back to the Native American tribes that once lived in the area, Soap Lake was regarded as a sacred body of water with special healing properties. Up until the discovery and widespread use of antibiotics, Soap Lake was a popular destination with a known track record for relieve symptoms of ailments like cirrhosis, arthritis and poor circulation among many others.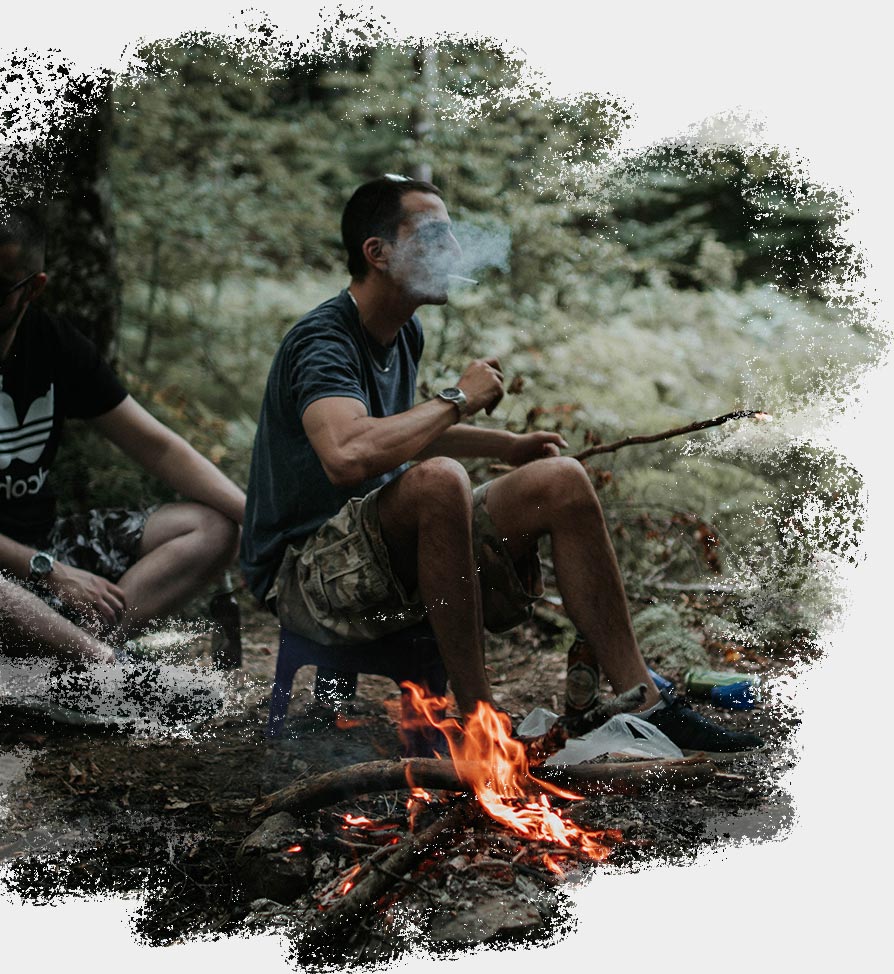 The Venue
---
Soap Lake Resort & The Natural Healing Powers of the Lake
Soap Lake Natural Spa & Resort is dedicated to preserving and sharing the natural healing power of Soap Lake with our guests. Dating back to the Native American tribes that once lived in the area, Soap Lake was regarded as a sacred body of water with special healing properties. Up until the discovery and widespread use of antibiotics, Soap Lake was a popular destination with a known track record for relieve symptoms of ailments like cirrhosis, arthritis and poor circulation among many others. Soap Lake is a lake unlike any other in the world, without exaggeration. It has some of the highest naturally occurring mineral content of any lake in the world, in addition to the highest mineral diversity found naturally occurring in a body of water.
---
Soap Lake Resort Information
To complement the natural healing capabilities of the Soap Lake mineral water, Soap Lake Resort is dedicated to promoting a holistically healthy lifestyle. Look forward to some rest and relaxation while you enjoy your stay with us with our variety of healthy menu options and outdoor activities. Soap Lake has long been an outdoors lover's dream with the range and variety of activities available in the area. In addition to excellent fishing among the many lakes in the area, we have always hosted many naturists, bird watchers, hikers and hunters.
---
While you're in the area
Take a ride on the Coulee Corridor Scenic Byway, an amazing 150-mile road trip revealing the story of the Ice Age floods when vast reservoirs of water flooded and receded from this valley hundreds of times. One of the most unique natural landscapes in the United States, this area was formed as the force of water fought against the strength of basalt rock. The result is a geologist's mecca.
Experience the ineffable in the landscape as well as world-class recreational opportunities. The Coulee Corridor is the second-most-important birding corridor in the United States. The byway offers recreation for everyone. Between three state parks, a national wildlife refuge, visits to the Grand Coulee Dam and Lake Roosevelt National Recreation Area, or Othello's Sand Hill Crane festival, you'll find something for the whole family.
---
Grand Coulee Dam – 50 Miles Away
Sometimes called the eighth wonder of the world, Grand Coulee Dam is as high as a 46-story building. Constructed during the Great Depression, the dam features and excellent visitors' center, showing actual movie footage shot during the construction of the dam in the 1930's. The Dam also features a self-guided tour.
---
Summer Falls – 10 Miles Away
Located at the top end of Billy Clapp Lake, a favorite fishing and water skiing lake in the region, Summer Falls State Park includes a grassy picnic area, tables, sun shelters, rest rooms, lots of trees and a boat launch. The falls are formed by the main canal of the Columbia Basin Reclamation Project as it plunges over a 165 foot basalt cliff into Billy Clapp Lake. The falls are only present during the spring, summer and fall months when irrigation water is running through the canal system. A 94 megawatt power plant was constructed just east of the falls in 1984. The new power plant does not affect the beauty of the falls.
---
Blue Lake, Rhinoceros Cave – 7 Miles Awayy
One of the basalt flows in the Grand Coulee yielded an important piece of evidence regarding the kind of life existing when the Columbia Plateau was much younger. Not content to cover logs, trees and minor plants, this flow killed a rhinoceros and made a cast of the body for the record. The rhino is thought to have been covered by highly fluid, rapid-moving basalt. Before the rhino could find an escape it was trapped and destroyed. The fluids within the animal cooled and hardened the rock so that the cast took the shape of the rhino's body. Today, near Blue Lake, the positions of the legs are marked by four cylindrical holes in the basalt, and the rounded contour of the body is arched over the leg cavities. One side of the cave is open, showing the shape of the rhino.
---
Banks Lake – 21 Miles Away
What do you like to catch? Bass, walleyes, trout, perch, crapppies, catfish, burbot, sunfish, carp, lake whitefish? Banks Lake winds its way down through the ancient and magnificent Grand Coulee, varying from one to two miles wide. The Coulee is rimmed with stupendous basalt cliffs. You can fish, water ski, bask in the sun, bird-watch, eagle-watch, deer-watch, camp, and explore all along its forty-mile length. Banks Lake was home to the largest large-mouth bass caught in Washington State in 1977.
---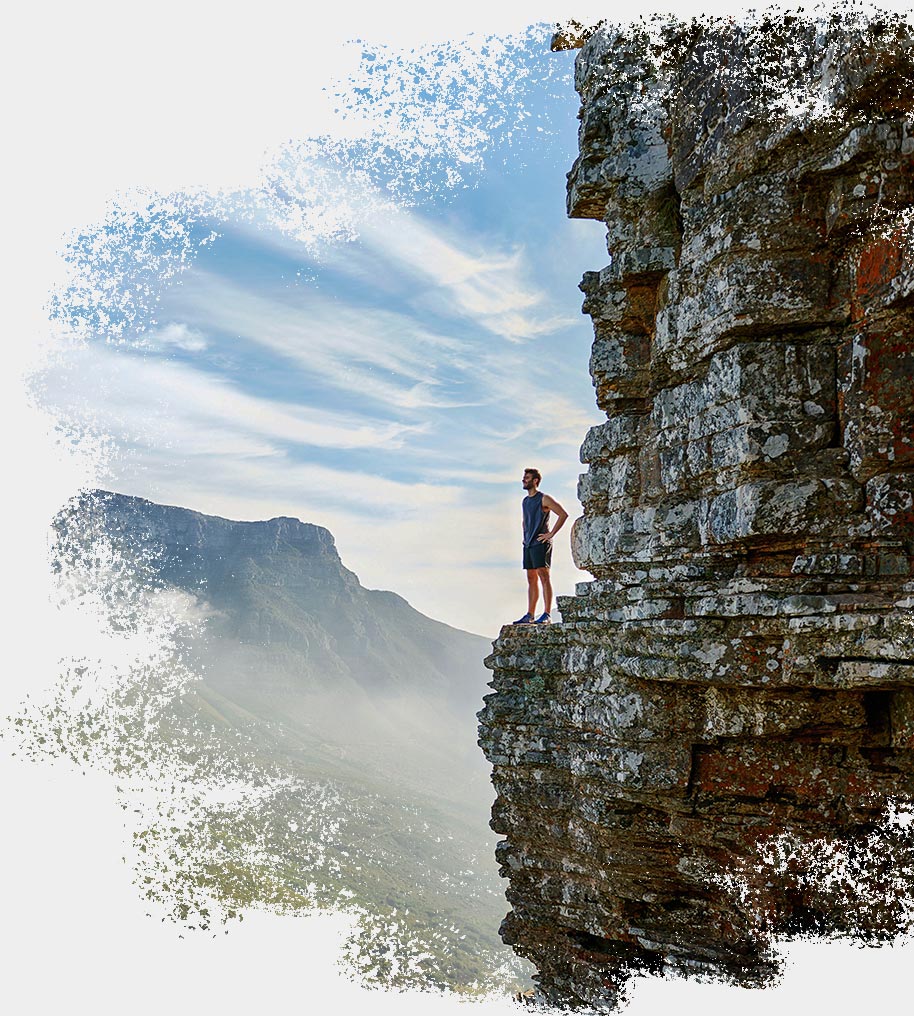 Frequently Asked Questions
How can I get to the venue?
The map and Contact details are listed within the contact information. You will also receive a confirmation email with location map.
What about accommodation?
Accommodations are included – 2 guests per room/cabin (2 queen beds) Single Occupancy available at additional cost, please contact us if required
What payment types do you accept?
All payments are processed via PayPal, Stripe, or Check.
Can I get a refund on my tickets?
All tickets are refundable up to 60 days before the event start date, less fees. Unless the event is canceled by us, in which case we will always make a full refund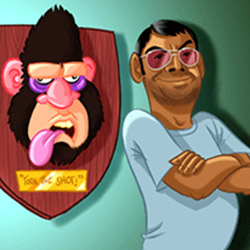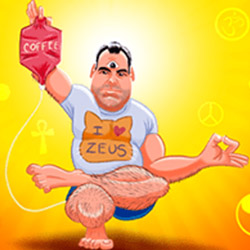 Graham Dunlop
Host / Researcher / Writer
---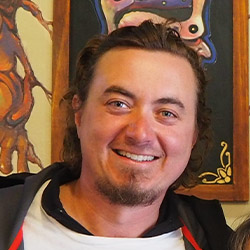 Ben van Kerkwyk
Hosts/MC/Drivers
---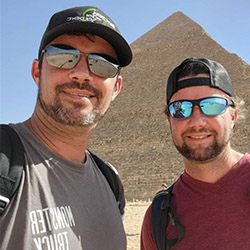 Russ Allen and Kyle Allen
Hosts/MC/Drivers
---